WALK FROM MABLETHORPE
Sunday 21st March 2010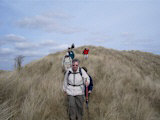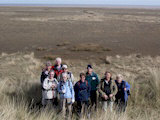 A walk to paradise. Setting off at 10.05 am on a fine day, a group of 10 walkers enjoyed a 17.4 km/10.8 mile 'figure of 8' walk from the Mablethorpe North End car park.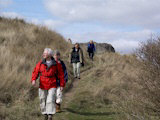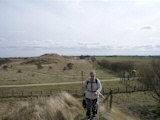 Walking west along Meers Bank we then joined a track alongside the Viking Gas Terminal to reach Crook Bank. From here we used footpath 245 to reach Brickyard Lane and then walked to the beach. Walking north along the beach and alongside the dunes, our route took us to the Paradise car park at the northern end of the Saltfleetby-Theddlethorpe Dunes National Nature Reserve. This marked the halfway point of the walk.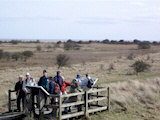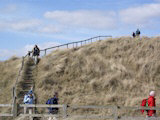 Our group stopped for lunch atop a large sand dune close to the Paradise car park which gave us fine views out across the marshland to the sea.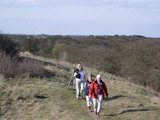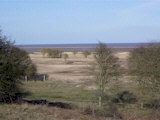 Using a combination of public footpath 55 and permissive paths we headed south through the middle of the nature reserve to reach Sea View Farm, Rimac, Churchill Lane, Brickyard Lane and Crook Bank before arriving back at our starting point just before 3 pm.




[ Ramblers ] [ Walking Routes ] [ Information ] [ Tourism ]